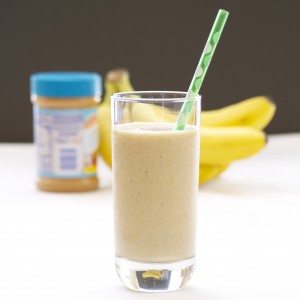 Ingredients
1 cup frozen banana, sliced
1 oz almond butter
1/2 cup almond milk
1 tbsp honey
Combine all of your ingredients in a blender until smooth. Enjoy immediately or refrigerate for later.
Orange Cream Smoothie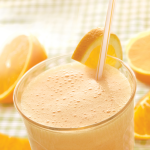 Ingredients
1 cup almond milk
1 cup ice
1 scoop Vanilla Whey Protein
1 peeled orange, medium
8 oz 100% orange juice
Preparation
Peel one medium orange. In a blender, combine 1 cup almond milk, 1 cup of ice and 1 scoop of vanilla whey protein. Add in 8 ounces of 100% orange juice and the peeled orange. Blend until shake reaches desired consistency.
The Green Machine
Ingredients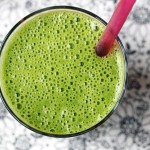 1 cup packed kale (discard stems and tear into pieces)
1/2 banana
1/2 cup peeled mangos (fresh or frozen)
1/2 cup pineapple (fresh or frozen)
1 teaspoon raw honey (or agave nectar)
3/4 cup orange juice
Blend until smooth, serves 2