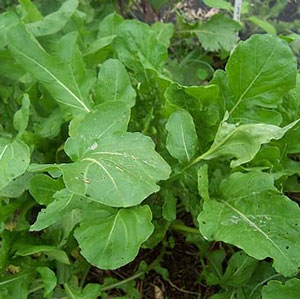 Looking for an easy and inexpensive way to get in those fruits and vegetables this Summer? Try planting your own Summer garden! It's a fun and healthy way to ensure that you're still working toward improving your nutrition and adding color and vitamins to your diet. If you're worried that you missed out on the spring time prep, there is no need to worry! There are lots of great vegetables that grow quickly in the Summer, giving you the luxury of enjoying delectable fresh vegetables and fruits throughout the warm months.
More than the sheer number of possibilities to plant, I bet you'll be surprised at your creativity when it comes to the types of meals you can prepare with them. If you receive my newsletter, you've already seen many recipe ideas for such. Keep in mind, that while tomatoes, peas and carrots are typically planted during the Spring, they will still grow very well and fast. However, here are some suggestions on some others that you can plant that will last all Summer long:
Cucumbers– Cucumbers grow very well in warm temperature soil. Summer weather conditions supply tons of moisture to the cucumbers allowing them to grow moist, sweet and large. Avoid over watering and using clay soil. Cucumbers need to be planted before the middle of Summer.
Herbs– Summer herbs add a cooling element to warm weathered recipes and release the natural flavors of fresh veggies. Herbs like basil, rosemary and thyme are great to grow in the Summer. Grow these herbs from seeds in sun exposed gardens. Harvest leaves as needed by snipping to enhance growth.
Argula– Argula, or rocket lettuce, is a fast-growing, hardy vegetable. Arugula needs adequate moisture in a majority of soil types. If you are growing arugula in the Summer, you do need to be conscious of where you plant it. Arugula should be planted in the shade to prevent overexposure to sunlight. You can pick the entire plant of arugula or harvest its leaves. Do not harvest its leaves, however, after flower stems ascend up from the center of the plant.
Peppers– Orange, red, sweet bell, jalapeno or banana peppers flourish during warm Summertime weather. They are relatively easy to grow as well as they are watered regularly. Watch out for over-watering because it could affect the growth of the plant.
Edamame– This vegetable is a great Summertime treat to add to your recipes. Edamame should be planted in soil that's 65 degrees and planted near the surface. Plants should be separated about 2 to 3 inches apart.
Zucchini– Zucchini can add quite the zing to your Summer menu! It is healthy and tastes great! Zucchini is simple to grow and just needs sunlight and water daily. If your garden is small, be aware of how closely you plant zucchini to other vegetables as their leaves have been known to cover smaller plants!