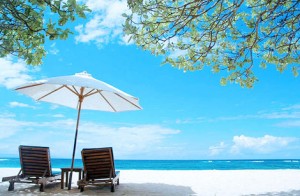 It's that time of year everyone. Summer! That means vacations, cookouts, and family fun. Since this is a time when taking a vacation is a major aspect of the season, here are some helpful Summer travel tips to make it through your trip without adding on the extra stress (and pounds)!
Clean Hands: Bring disinfecting items such as hand sanitizer and sanitizing wipes while traveling through high traffic areas. It's always good practice to keep you hands washed to keep the amount of germs down. Some areas to look out for is security checkpoints (and their bins), airplane seatback trays, and even your purse!
Plan Ahead: When packing a medical bag, make sure to plan for anything and everything! This should include pain reliever, cold medicines, and even anti-diarrhea medication (you never know!). As well, Band-Aids and travel-sized antibiotic ointments are great additions. If you are traveling to a far and foreign location, it is recommended that you visit your physician to make sure every shot and medication is in place. Safety first!
Write it Down: Have a copy of all your specific allergy and dietary needs with you at all times! It is essential to inform your companions and/or tour operator of your situation. As well, have your physician name and number plus insurance info written down in case of emergency.
Moderation: I know it is vacation and we all want to relax and not worry about our daily life, but keep in mind what you are doing to your body! Be aware of overeating, drinking too much, and lack of sleep. These are things that will wreak havoc on your body and before you know it you've gained more weight than you ever intended. One of our best Summer travel tips is to prepare early for the trip by looking ahead at the restaurants where you may be eating to be prepared to order prior to arrival. Be sure to drink plenty of water and stay hydrated and try to get at least 8 hours of sleep. Stay away from temptations like all-you-can-eat buffets and other places where portion control might be an issue.
Exercise: How could we leave this one out?! Always keep moving during your trip and flight. If you can, avoid public transportation and explore the area on foot or on a bike. Most hotels have a basic gym where you can hit the treadmill or stair climber. We've got plenty of exercise tips that you can take with you or you can always contact me for work out tips from me here at Fast Fitness.
Be sure to print these Summer traveling tips so they or handy or share them with a friend. Do remember to have fun!