What is Fast Fitness Boot Camp Anyway?
With facilities in Edwardsville and O'Fallon we designed Fast Fitness to help with that same problem that so many of us have…getting rid of unwanted fat and toning up the body.
You can look forward to working with top notch fitness pros, delicious meal plans, and challenging workouts that will boost your metabolism, burn fat and build lean muscle so that with only 30 minutes a day, 3 to 5 times a week, you can fit back into your cutest clothes.
What is a typical day like at Fast Fitness?
In one word? FUN! However, since each workout routine is intentionally different to alleviate boredom and to give you maximum results in minimum time its difficult to describe a "typical day". You can expect some light running, resistance training, obstacle courses, core, body weight, and team training. On wild card days, you will hike, crawl, lunge, and have a fun time while burning a ton of fat and meeting new people. It's always an adventure!
Ok, What do I need to bring?
Just a bottle of water, clean soled shoes and a sense of adventure! At our boot camp sessions, we'll provide all the equipment, motivation, and accountability you'll need. Oh, and make sure NOT to come on an empty stomach. We don't want you to get light headed during our fun and energizing workout routines!
What can I expect to achieve?
You can expect to drop inches and pounds while becoming more fit and toned. On this boot camp program, you'll drop pounds, dress sizes, and body fat every month. To date this program has helped our clients lose over 15,000 pounds and 15,000 inches!
How is this different than the local health club?
Fast Fitness is a workout routine and group fitness program designed to get you in the best shape of your life in a fun and motivating atmosphere. Unlike a traditional health club…you won't encounter intimidation, overcrowding, and broken down equipment. And best of all, it is the ONLY fitness and weight loss program in the area to offer a "See Results or Get Your Money Back" Guarantee!
How often can I attend?
Fast Fitness sessions run six days a week, Monday – Saturday and since they are held indoors, the weather is never an issue. I'd suggest that you attend 5 days a week, but you can still achieve incredible results if you attend 3 days per week and follow your nutrition plan.
How do I sign up now?
You can register instantly online and we'll see you in the morning, or if you have any questions or would like to set up an appointment just call Edwardsville Studio at 1-618-444-9913, or O'Fallon Studio at 618-580-9834 contact us online or email FastFitnessInfo@gmail.com
How soon will I see results?
Performance improvement can take place in as little as a couple of days. "Visual Improvement" can take from two to four weeks depending on your effort level. It's becoming common to see a camper go down 2-4 dresses sizes within the first 30 days.
What if I have other questions?
You can always call me or email us at FastFitnessInfo@gmail.com and I'd would be more than happy to answer any additional questions that you may have. Ok, now that all of your most pressing questions have been answered. Let's get started!
If you can answer yes to these then you're ready for Your Fast Fitness Transformation…
I Am Ready To End Out-Of-Control Fat Hormones And Long Boring Workouts…
And Get Into The Best Shape Of My Life!
I'm ready to stick to a program that works!
I'm ready to get back into my sexy clothes!
I'm ready to take it to the Next Level!
I'm ready for new and fun exercises!
I'm ready to see results!
I'm ready to be motivated and inspired!
Ready to get started? Yes? Let's do it!… choose which program you want to try below, enter your info, and DONE.
new member? try out our
Special Of The Month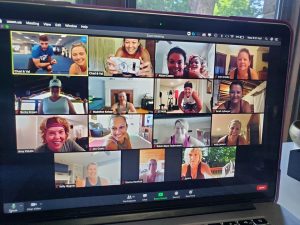 21-Day FREE
at Home Transformation