Okay folks, lets take a look at a typical day for me. I eat bread, pasta, candy, snacks, soda, and more…Just Kidding!!
Step it up – Eat Like a Trainer and Rock that Bod.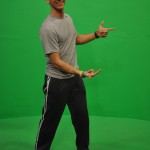 Here is what I usually eat:
Breakfast: Protein Bar and berries
Snack: Plain Yogurt and fruit
Lunch: Left over dinner or a turkey lettuce wrap
Snack: Munch on small bag of fresh veggies with dip or maybe an Isagenix protein shake
Dinner: One or two lean pieces of meat (cooked so many ways) and a half plate of cooked vegetables
"You are worth more than those empty calories, eat your way to VICTORY"
-Madalene (boot camper)