Everyone I talk to wishes they had their own

 
👩‍🍳
Private Chef!

 
👩‍🍳
 so they didn't have to mess with cooking at home or going out to eat all the time.
Well, here's 2 great ways to have Chef quality meals without hiring a personal chef every night.
Unless you're an "A" celebrity that is.
Clean Eatz in Edwardsville has 3 convenient options to take care of all your needs. You can dine in, carry out, or pre-order your food for the week!

 
Talk about an all in one solution! Never worry about cooking if you don't feel like it 🙂
Or if you want your food delivered to your door… check out Perfectly Plated on Facebook and order your food straight to your house. They also have delicious chef quality meals available at the click of a few buttons.
Bottom Line… if you are on a journey to get fit or healthy and have a hard time sticking with a good nutrition plan. Simply check out one of these places to save you the time and always get good tasting food that's even better for you 🙂
---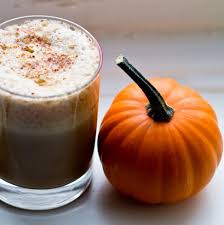 Fall is right around the corner and that means flannel shirts and stocking hats, boots and warm cups of coffee. Burrowing under the blankets on chilly nights with the windows open, and warm soups in the crock pot. The smell of bonfires and of course PUMPKIN everything! Fall is the time for pumpkin treats and you don't have to wreck your diet to enjoy them. 
These are my favorite clean pumpkin recipes. Try them out and enjoy the season!
Pumpkin Spice Latte
Pumpkin Spice Latte Overnight Oats
https://cupcakesandkalechips.com/pumpkin-spice-latte-overnight-oats/
Pumpkin Oatmeal Bars
https://www.wellplated.com/pumpkin-peanut-butter-oatmeal-bars/
Quinoa Pumpkin Soup
https://avocadopesto.com/2014/08/20/quinoa-black-bean-pumpkin-soup-gluten-free-vegan/
Pumpkin Chili
https://www.theglowingfridge.com/healthy-pumpkin-chili/
---