What's one of the best weapons against stress?
Exercise.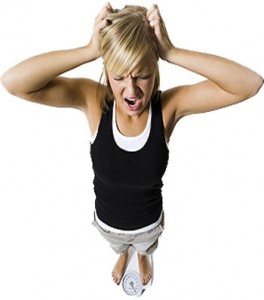 Working Out Works:
When stress is getting you down, you need something to kick you out of your funk. You need something that makes you feel good. Because every time you exercise, you increase your body's production of endorphins.
In case you didn't get the memo, endorphins are responsible for those good moods you get in after a race or the euphoria you feel while chomping down on a piece of chocolate. However, before you grab a piece of chocolate and skip the gym, remember the end result of each and choose which one will help you battle stress in the long run. (Hint: It's not the chocolate.)
Best Bets: Now that you know exercise reduces stress, you may be wondering which exercises will be most likely to keep you from banging your head against the wall. Ready to learn what exercise you should be performing as you wage war against stress?
Good…stay tuned in 🙂
---
Okay folks, lets take a look at a typical day for me. I eat bread, pasta, candy, snacks, soda, and more…Just Kidding!!
Step it up – Eat Like a Trainer and Rock that Bod.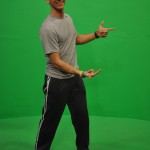 Here is what I usually eat:
Breakfast: Protein Bar and berries
Snack: Plain Yogurt and fruit
Lunch: Left over dinner or a turkey lettuce wrap
Snack: Munch on small bag of fresh veggies with dip or maybe an Isagenix protein shake
Dinner: One or two lean pieces of meat (cooked so many ways) and a half plate of cooked vegetables
"You are worth more than those empty calories, eat your way to VICTORY"
-Madalene (boot camper)
---