Warm weather has set in and so have all those ballgames, summer camps and kids' activities. If you're like most parents, you dread having to give your child another sugary slushie from the concession stand, a popsicle with artificial food dyes and not-so-good for you treats. We're here to help you create a healthy alternative to those unhealthy snacks!
We have charged Jacob the Intern with trying and sampling new smoothie recipes and even put together this great video to show you how to make and enjoy a Strawberry Pineapple Smoothie. (We haven't tried freezing these yet. We're thinking it might be a great alternative for frozen treats!) Here are our recommendations for making more.
Use fresh or frozen fruit.
Use natural sweeteners like honey, Stevia or Agave nectar.
To help your kids grow big and strong, consider adding a scoop of protein powder.
Use almond milk instead of milks full of sugar and flavors.
Squeeze in flax or coconut oils to get good fats in their diets.
Try adding your favorite veggie combination. We recommend leafy greens like spinach or kale in small amounts or others like carrots and cucumbers.
There are lots of great recipes out there; you can even create your own or try one of these smoothies. Try these and let us know what you think!
---
Hello Bootcampers! Hope everyone is getting off on the right foot this week. Here's something to consider as all of our favorite TV shows are ending.
Don't snack while watching TV!
When you are watching TV, you become less aware of what exactly you are eating and how much of it you are eating. As a society, American's tend to be people who multi-task to get through their busy schedules. Snacking while in front of the TV could mean an extra 200-300 calories WOW! That could really add up during the week. Multitasking will result in you not enjoying your meal and even overeating instead of proper proportions. This sensation is called "Screen Eating".
Now I will be honest, this is something I typically do ALL of the time. As an on-the-go college student, every precious second means the difference between an all-nighter or a few hours of sleep. Now that all of this has been brought to my attention, I am aware of the problem and will fight towards a better solution.
Our challenge to all of YOU is to simply eat every meal at the table this week. Need something going on in the background? Play some light music and ENJOY your meal! Simple, right?
Love this tip and want more? Follow our new social media pages:
Twitter: @FastFitnessBC
Instagram: https://instagram.com/fastfitnessbootcamp
Pintrest: https://pinterest.com/fastfitnessbc/
Thanks everyone! Stay fit & Motivated! And don't forget to share this post if you like what you are reading =]
-Jacob Dicus, Marketing Intern
---
---
---
---
What to Drink at Starbucks and what NOT to Drink
You'll notice I didn't say eat. Unfortunately, most people who frequent Starbucks end up drinking a whole meal (consuming a meal's worth of calories via one beverage. Yikes!) However, there IS a way to avoid consuming an entire meal while still getting your caffeine fix.
The trick is in the selection. I've scanned through their entire menu to seek out the healthiest beverages. Was it easy to do? Well, not exactly.
Here are the best Coffee options
| | |
| --- | --- |
| Dark roast | 0 calories, 0 sugar |
| Espresso shot | 5 calories, 0 sugar |
| Espresso Macchiato | 10 calories, 0 sugar |
| Espresso Con Panna (whipped cream) | 30 calories, <1g of sugar |
| Caffé Americano (espresso w/ hot water) | 15 calories, 0 sugar |
| Iced Caffe Americano (same as above on Ice) | 15 calories, 0 sugar |
(For taste, ask them to add whole milk and bring your own Stevia packets)
Here are the best Tea options (all have 0 cal and 0 sugars)
Zen Tea
Awake Tea
Green Tea
Earl Gey
Passion (this is my favorite)
(For taste you can add Stevia packets and enjoy hot or cold)
These 2 should be a rare treat but they are far better than most beverages on their menu.
| | |
| --- | --- |
| Iced Skinny Mocha | 100 calories, 8g sugar, 9g protein |
| Iced Skinny Flavored Latte | 80 calories, 10g sugar, 7g protein |
Most drinks on the menu carry 200-400 calories and around 40-50g of sugar. There's a lot more than just coffee. You can make a good choice here to lose the weight, keep it off, and feel great!
If you have questions about your nutrition or how to get back on track, contact me now. I'd love to schedule a time to get your weight loss moving.
---
Maybe you work out to build your biceps, flatten your belly, or tone your thighs. Maybe you exercise to fight against the killer diseases like diabetes, heart disease, and cancer. However how about working to advance your mind? "Exercise is the single best thing you can do for your brain in terms of mood, memory, and learning," says Harvard Medical School psychiatrist John Ratey. "Even 10 minutes of activity changes your brain."
It reverses the damaging effects of stress
Exercising can relieve tension by raising the levels of "happy" chemicals in the brain like dopamine, norepinephrine, and dopamine. Exercising daily may even fight against the effects stress plays on our aging processes. Research at the University of California have shown that participants who were involved in vigorous work outs at least three times a week showed fewer signs of aging than those who did not.
It relieves depression
Research has shown that exercising can lift symptoms of depression about as well as antidepressant medications.  As you exercise your brain is stimulated to make more neuron connections which acts as a natural antidepressant itself!
It enhances learning
Exercise raises the level of chemicals in the brain called growth factors that help produce new neurons and establish new connections among brain cells to promote learning.
It enhances self-esteem and body image
As said before, the brain increases levels of the "happy" chemicals as you exercise.  These chemicals improves your mood, and never fails in brighten your view on yourself.

Hey gang, these are just four. If you've been to our boot camp, you know that there are many more benefits than just these. So, continue exercising and invite a friend to come try out our bootcamp program!
---
Many of the questions I receive on a daily basis have to do with nutrition. When you began here, I went through a nutrition plan with you. As you continue here, we may need to make tweaks along the way once we learn how your body reacts to certain changes in your diet. The one thing I want to focus on today though is your metabolism. There are many factors that can change, speed up or slow down how fast your body is burns calories to produce energy including exercise, how often you eat, what you eat your age, your genetic make-up and more. So, let's get to it.
First, everyone's metabolism is different, meaning that everyone is going to burn up calories at a different rate. Here are some of my tips on how you can boost your metabolism and kick it into high gear.
1. Keep up and stay consistent with your exercise routine. High intensity workouts, like bootcamp, can keep your resting metabolic rate higher, which mean you're burning more calories throughout the day.
2. Drink more water. Studies show that the more water you drink, the harder your body will work.
3. Eat breakfast. When you're body wakes it, it needs to be fed so it doesn't go into starvation mode. Eating will also kick-start your metabolism for the day. Just make sure you are making good choices like a protein shake or eggs.
4. Speaking of protein, eat more of it and less carbs. Protein takes longer for your body to digest, therefore, using more calories to do so.
5. Eat more frequently throughout the day, about every 3 – 4 hours. Keeping your body fed keeps your metabolism moving. Choose good snacks like almonds, hard boiled eggs, fruits and vegetables.
6. Spice it up! Adding red pepper flakes or cumin can help your metabolism work faster because chemical compounds they contain.
7. Stick with that morning cup of black coffee. Studies suggested that the caffeine intake will help with burning calories also. Just stay away from fru-fru coffees that add extra calories. If you need it sweeter, try using Stevia or honey.
8. So you're a tea drinker? Green tea is also a natural metabolism booster because it contains a compound called EGCG, which is a natural fat burner. Who knew, right?
9. Load up on the omega-3s. Besides giving your body that natural spurt of energy, this fatty acid is known for sending signals to your brain that say, "I'm full." That's doubly great!
10. Get some sleep! If you're tired, your body's hormones don't work in sync like they should. Help them work properly by doing your part and getting enough rest when you need it.
These are just a few tips. If you have more questions about your nutrition or making positive changes to your diet, please stop in and see me. I'm committed to help you making choices in your daily nutrition.
---
Exercise does wonders to our bodies and it is as simple as getting up off the couch. From gaining more energy to even a longer lifespan, exercise can basically do miracles! With all the hard work you put forth during workouts, here are 7 benefits you can achieve.
No. 1: Exercise controls weight
Easy as that. Exercise burns calories, and the more intense of a workout the more calories you burn in your body.
No. 2: Exercise combats health conditions and diseases
Exercise increases the "good" cholesterol and decreases the unhealthy fats in your blood increases the ease of blood flow in your body! The increased blood flow decreases your chances for cardiovascular diseases from heart disease to blood pressure, etc.
No. 3: Exercise improves mood
During physical activity, chemicals are produced in your brain that promote more positive and relaxed moods.
No. 4: Exercise boosts energy
As I said before, exercise improves circulation in the body. As the lungs and heart work more efficiently. you will ultimately have more energy to preform your daily activities.
No. 5: Exercise promotes better sleep
Physical activity has been shown to help you fall asleep more easily and even improves the quality of sleep.
No. 6: Exercise puts the spark back into your sex life
The boost of energy in your body and the improvement of your mood can leave positive effects on your sex life. Regular exercise can also improve function of the body and enhance arousal.
No. 7: Exercise can be fun
From reliving the stress of your daily life, improving your mood, and working hard along with the others around during the group workout, exercise can overall make you a happier person.
---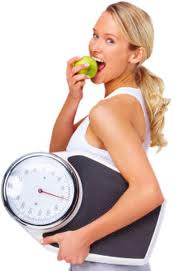 You want to lose weight, and have been trying hard for months without success.
You've heard fitness people refer to 'eating clean' but what does that really mean? The labels on hundreds of different food items proclaim to be 'healthy' but can you trust labels? There are so many misconceptions when it comes to what constitutes as clean eating. What are you eating wrong? Let's dispel the myths and outline your simple, straightforward 3-step guide to eating clean and watch as the pounds melt off.
Step One: Steer Clear of Packaged Foods
Your worst enemy in the fight against weight gain is packaged foods. Yes, even those packages that are described as 'healthy'.
Step Two: Fill Up on Fresh Foods
Fresh vegetables and fruits are a huge part of your clean diet. The nutrients and fiber found in these natural food items are vitally important for your weight loss journey and your overall health. Eat a variety of fruits and vegetables in all shapes, sizes and colors.
Step Three: Get Plenty of Protein
The cornerstone of your clean diet should be lean protein. Great examples are chicken breast, albacore tuna, lean ground turkey, white fish fillet, whole beans, tempeh and egg whites. Protein is what holds your clean eating plan together, for two reasons. Protein satiates your hunger, keeping you full and keeping your blood sugar stable. This eliminates false hunger and prevents unnecessary snacking. Protein helps to grow and maintain your muscle mass, which increases your resting metabolism. This means that your body will be naturally leaner. For faster results, pair your clean eating with a challenging exercise routine.
---