It's hard to find the right MOTIVATION & TIME to tighten & tone your body right?
Well, get ready to make that problem AREA go away so you can ROCK any clothes in your closet!
Here's the BEST part… you can get tone arms, tight legs and a flat stomach in only 30 minutes per workout, every other day – all in a Fun, Energetic, Non-Intimidating atmosphere at our Edwardsville or O'Fallon/Shiloh studios. Plus, you'll boost your metabolism into high gear so that you have all day long fat burn!
…You just need to believe in yourself…
Supportive Community- You will awaken your inner strength and persistence to follow your goals, you can expect to feel more energized and focused than ever before.
Great Tasting Meal Plans – You will see a fast response with your metabolisms ability to burn fat. Your muscle is metabolically active. When it's trained properly, it becomes an aggressive calorie and fat furnace all day long.
Proven Record of Success – For something to be effective over the long term, you have to see results and enjoy it. Our program is formulated around those two principles. How great will it feel when you can say I have already lost several inches and I'm looking forward to my next workout!
Caring Professional Coaches – Having someone dedicated to keep you on track is the best way to stay on track. The Trainers at Fast Fitness are experts at holding you accountable. They help you to not only develop your own personalized goals but to also develop a realistic and achievable plan to attain these goals.

COMPARE FOR YOURSELF: FAST FITNESS TRAINING AGAINST THE OTHERS
Don't Wait Forever! Months will come and go without any change…
OR…
…You can start your transformation today by completing the form below. You'll LOVE the Energetic, supportive fitness group at Fast Fitness. Enter Your EMAIL below to get a Free Week of Motivation, A CUSTOMIZED Nutrition Plan & Group Fitness Sessions!
What are you waiting for?
Get Compliments on How Great You Look… much sooner than you think!
new member? try out our
Special Of The Month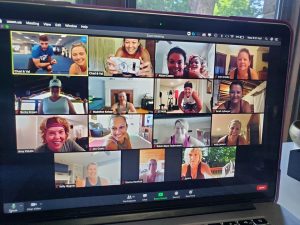 21-Day FREE
at Home Transformation