We're Glad You Found Us!

If you're viewing our website then I'd like to ask you if what you did today is getting you closer to who you want to be tomorrow. Are you making any daily changes towards self improvement? And could you be doing more?
Fast Fitness isn't just about a workout, it's not simply a nutrition plan, and can't truly be described as merely a weight loss plan; it's a way to change your body inside and out. It's a way to look at the world from a new perspective and say, "Yes! I can do this!"
The personal trainers at Fast Fitness in Edwardsville & O'Fallon/Shiloh are committed to getting you out of your comfort zone and motivating you to be the best Mom or Dad you can be.

You'll make new lifelong friends with the same goals
It will give you the body you've always dreamed of
You have the confidence to put on any outfit and rock it.
It will make you feel 10-20 years younger
Are you starting to get the idea?
We are completely different than any gym, crossfit or boot camp around. Challenge us to get you in shape and we won't let you down.
With just 30 minutes a few days a week, our experienced team at Fast Fitness will teach you to build lean muscle, burn stubborn fat, and make you feel good about your body.
So, if you're finally ready to get in the best shape of your life , STOP procrastinating and START doing something about it, go to our Get Started page. There is no better time than now to visit our fitness family.
We've created a fitness home where REAL people will see REAL results.
CHAD Skinner
Health & Wellness Coach

Valerie Skinner
Health & Wellness Coach
vincent calcara
NASM CPT
Sign Up To Receive
7 days of workouts and total body assessment
absolutely free!
new member? try out our
Special Of The Month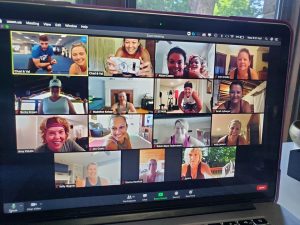 21-Day FREE
at Home Transformation