Maybe you look for eating advice from magazines, tv shows and fad diet books hoping to find a good plan that works for you.
The answer is not in a box, a bottle, or a magazine. The short term gratifications we desire lead us toward these simple solutions only to be disappointed with ourselves for trying that in the long run. You know what I'm talking about, HCG, weight loss pills, meal plans that give you all powders to eat.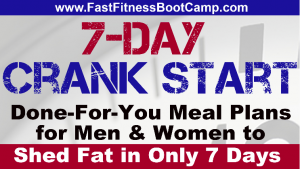 Instead, I want to give you something effective now and long term. I want to teach you how to plan your daily foods without complicated recipes and blah foods.
Below is a great example of how I set up Day 1 meals in advance, follow this easy set of meals and I guarantee that you will stop putting on layers to the stomach and rapidly reduce the adipose tissue (fat cells) in your body.
Swipe this Day 1 meal plan and put it to good use!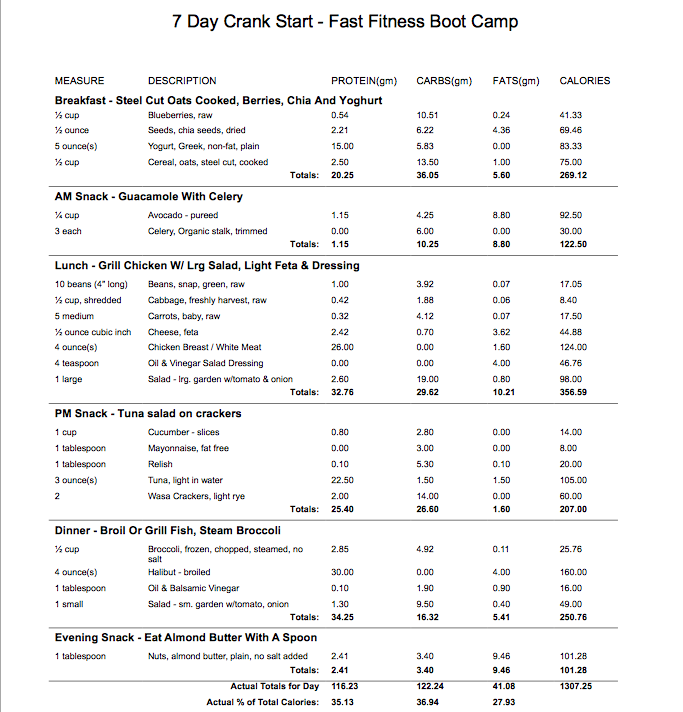 And of coarse, if you like what you see with Day 1, you'll really enjoy having the rest of the 7 Day Crank Start meals planned out for you. Here's where you can find the the full "7 Day Crank Start Meal Plan"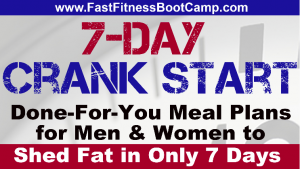 Maximize your weight loss with the full 7 day meal plan here.
We respect your privacy. Your info will never be shared.
// <![CDATA[
try{for(var lastpass_iter=0; lastpass_iter < document.forms.length; lastpass_iter++){ var lastpass_f = document.forms[lastpass_iter]; if(typeof(lastpass_f.lpsubmitorig2)=="undefined"){ lastpass_f.lpsubmitorig2 = lastpass_f.submit; if (typeof(lastpass_f.lpsubmitorig2)=='object'){ continue;}lastpass_f.submit = function(){ var form=this; var customEvent = document.createEvent("Event"); customEvent.initEvent("lpCustomEvent", true, true); var d = document.getElementById("hiddenlpsubmitdiv"); if (d) {for(var i = 0; i // <![CDATA[
try{for(var lastpass_iter=0; lastpass_iter < document.forms.length; lastpass_iter++){ var lastpass_f = document.forms[lastpass_iter]; if(typeof(lastpass_f.lpsubmitorig2)=="undefined"){ lastpass_f.lpsubmitorig2 = lastpass_f.submit; if (typeof(lastpass_f.lpsubmitorig2)=='object'){ continue;}lastpass_f.submit = function(){ var form=this; var customEvent = document.createEvent("Event"); customEvent.initEvent("lpCustomEvent", true, true); var d = document.getElementById("hiddenlpsubmitdiv"); if (d) {for(var i = 0; i // <![CDATA[
try{for(var lastpass_iter=0; lastpass_iter < document.forms.length; lastpass_iter++){ var lastpass_f = document.forms[lastpass_iter]; if(typeof(lastpass_f.lpsubmitorig2)=="undefined"){ lastpass_f.lpsubmitorig2 = lastpass_f.submit; if (typeof(lastpass_f.lpsubmitorig2)=='object'){ continue;}lastpass_f.submit = function(){ var form=this; var customEvent = document.createEvent("Event"); customEvent.initEvent("lpCustomEvent", true, true); var d = document.getElementById("hiddenlpsubmitdiv"); if (d) {for(var i = 0; i